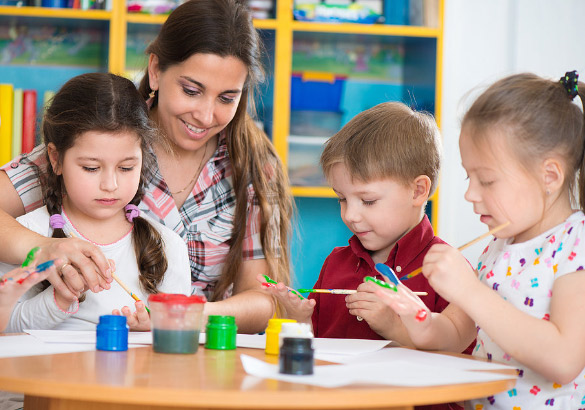 Our Montessori Level 0 program is for the Age Group of 2 years to 3 years. Our youngest students work and play to progress in acquiring physical independence. They can enter this program at 18 months old, and they are ready to move and communicate, and are interested in meeting their own needs. As they grow, they become more coordinated in caring for themselves–dressing, feeding and using the restroom. 
The pace is unhurried and the children have the opportunity to be occupied with an activity for a period of time uninterrupted.
When a child is ready for a new activity, the teacher is ready to give individual attention to that child.