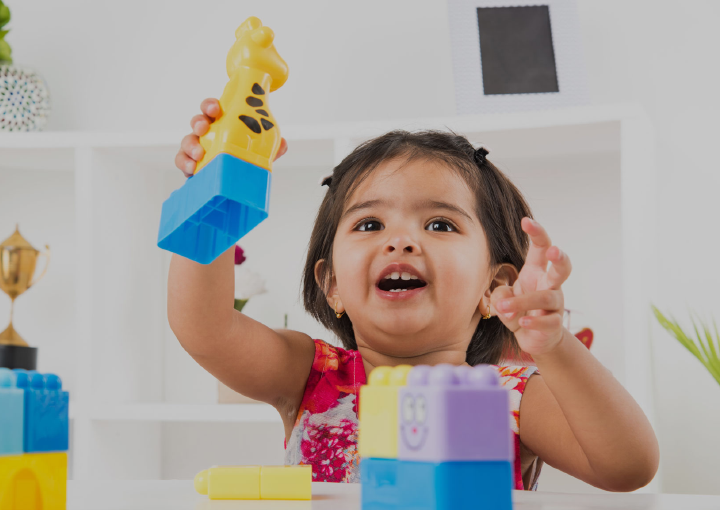 About Little World
Little World is a preschool, day care and activity House offering a positive, stimulating and modern environment to children. We facilitate children to start learning from a very young age in a warm, bright, playful surrounding.
Little World Programs
At Little World, the curriculum comprises of both academics as well as activities. We offers both Montessori & Kindergarten curriculum which focuses on in-depth concept of activities related to cognitive skills via an interactive syllabus.
Little World Day Care
Little World daycare appeals to parents who want to keep their child in a warm, family environment where there child is observed, encouraged and supported, thereby ensuring them a stress free time at work. Our daycare is a home instead of a center.
Welcome to Little World International Franchise Opportunity!
Little World International Preschool is founded and managed by International Education Trust (IET) with a vision to provide a safe, secure and conducive environment in which each child can enjoy learning, dare to dream, achieve excellence and become a lifelong learner.
If your goal is to work independently as a boss and have a strong zeal to succeed, Little World provides the ideal opportunity to reach your goal. It requires your sincere hard work to implement our business strategies. Little World is the perfect destination for children for their early educational needs, across India. Little World franchise business model, supports with monopoly right, equity ownership, autonomy, management of your own business and long lasting relationship with your customers, which forms the base for a profitable service industry in your preferred location.

Preschools and early education is a booming business in India with increasing interests from the parents and an evolving franchise model to scale up operations. The Indian Preschool market has now become a Rs 4000 crore business and expected to grow at around 37% every year. Our mission is to ensure high profit (ROI) for all our franchise partners and adding a strong foundation of trust in every movement at Little World, which motivates our staff to deliver their best and this trust reflects on our student's smile.

We provide Product, curriculum, content and activity planning, delivery & assessment.

We offer assistance in setting up your preschool.

We help in recruiting and continuous professional training to the staff.

Admissions, day to day teaching syllabus and billing (Fee) through our School Software.

Franchisee Authorization (framed) Certificate

Franchisee performance based Achievement Award

Guidance to conduct marketing activities, Academic R & D, Systems & quality control.

CCTV Live School Mobile application to keep the children and parents updated.

Soft copy of advertising content to promote the business in local electronic media (Cable TV) and print media/banner/stands/stickers/(No-Parking) Board.

We give advertisements in national magazines and social media (Facebook, Twitter, Whatsapp).

Soft copy of name board with your local address and design for compound wall.

We provide logo printed T-Shirts for the teachers and students

We help you to obtain all necessary license numbers.

We help you for the interior and exterior designing of your school and

classroom furniture, toys & equipment, books, and indoor & outdoor toys.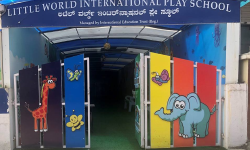 Franchise fee is Rs.2,00,000/- + GST, which is one time investment (Tenure-5 years) which is non-refundable and attracts no interest rates

Royalty fee is 10% + GST


Franchise agreement will be renewed every year and the Renewal fee is Rs.1,00,000/- + GST.

Admissions and billing (Fee) School Software charges will be Rs.5000/- + GST per year
Stage – 1 :

 

Franchise agreement fee: Rs.2,00,000/- + GST  for the monopoly rights

Stage – 2 :

 

Shop advance, essential equipments, interiors & licensing

Stage – 3 :

 

Purchase of School needs like Tables, Play Centre, Books, Uniforms & promotional activity expenses
Required Steps to Start our Franchise !
Step – 1 :

 

Identifying a premises with minimum area above 1200 Sq.Ft.

Step – 2 :

 

Send pictures of the premises to +91 9986454345 (Whatsapp).

Step – 3 :

 

Preparing Blue Print of the proposed premises by civil engineer, if needed by any govt. deptt.

Step – 4 :

 

Send your signed application form with residential proof, PAN, Aadhaar & ID proof

Step – 5 :

 

Pay fee amount Rs. 2,00,000+18% GST and get franchise agreement

Step – 6 :

 

Send the Rental agreement copy to our Bangalore address / Email

Step – 7 :

 

Apply for all necessary (GST/BEO/ISO) license numbers (We will Assist)

Step – 8 :

 

Furnish the premises with Important equipment and PC with billing software.

Step – 9 :

 

Interview/shortlist/appoint/train all staff.

Step – 10 :

 

Do Inauguration by informing the neighborhood in an informative and innovative manner.